Great British Asparagus Run
Not only celebrating St George's Day, but also the start of the award winning British Asparagus Festival in the Vale of Evesham. Vale of Evesham Asparagus is now a protected delicacy – this jolly green vegetable is grown in the heart of Worcestershire has been awarded European Protected Food Name Status (PGI). Joining an elite group of food and drink which include Champagne, Cognac and Roquefort to name but a few.
To celebrate Evesham Asparagus being awarded PGI, we are going to 'Turn the Vale green for the Gras' aiming to turn Worcestershire's iconic buildings green. It does not just have to be green lighting, there are many quirky and unique ideas  for example, it can be bunting, selling green food, green bed linen in hotels, decorating shop windows green, wear green clothes, get your local school to have a dress down day and go green, paint your face green and even dye your hair green. We are encouraging everyone to go green for the gras.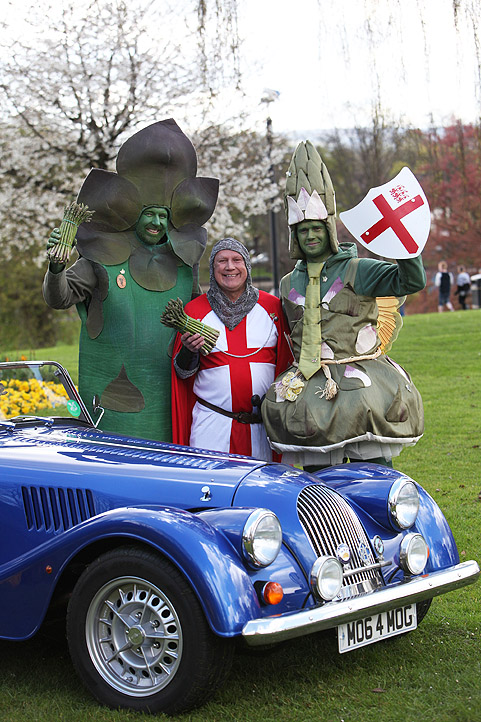 Celebrating all that is good and great about England and Worcestershire – this "100" round is transported in a Morgan car (made in Malvern in Worcestershire) on a Royal Worcester plate and carried by the Lord Lieutenant of Worcestershire. Over the years we have been invited to
The Houses of Parliament
Stratford Upon Avon to celebrate Shakespeare's  birth (and death)
Buckingham Palace
Fortnum and Mason
Leicester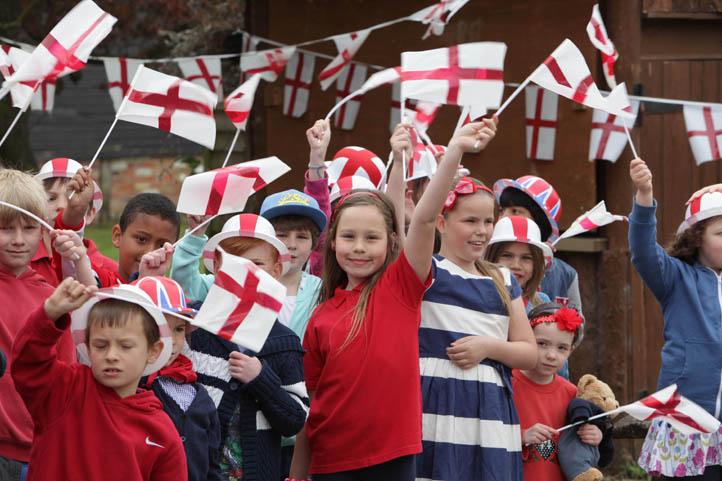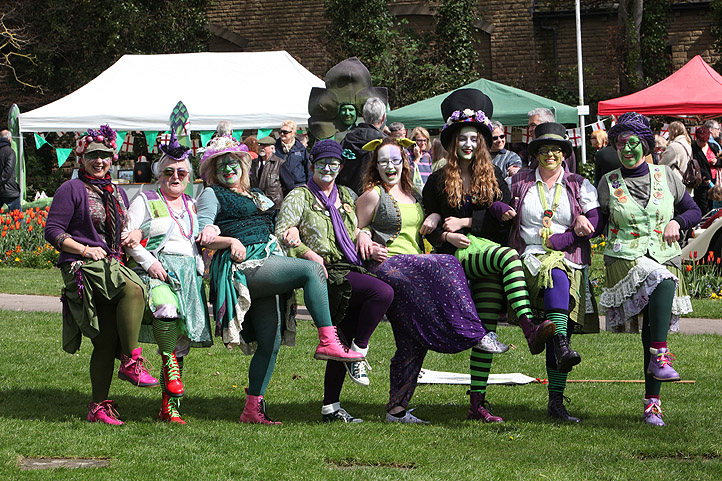 On the launch day, family celebrations will be held at the Fleece alongside classic and vintage cars which at lunch time will set of on an asparagus treasure hunt culminating at Worcester Cathedral for a 4pm service of thanksgiving for the Vale gras.