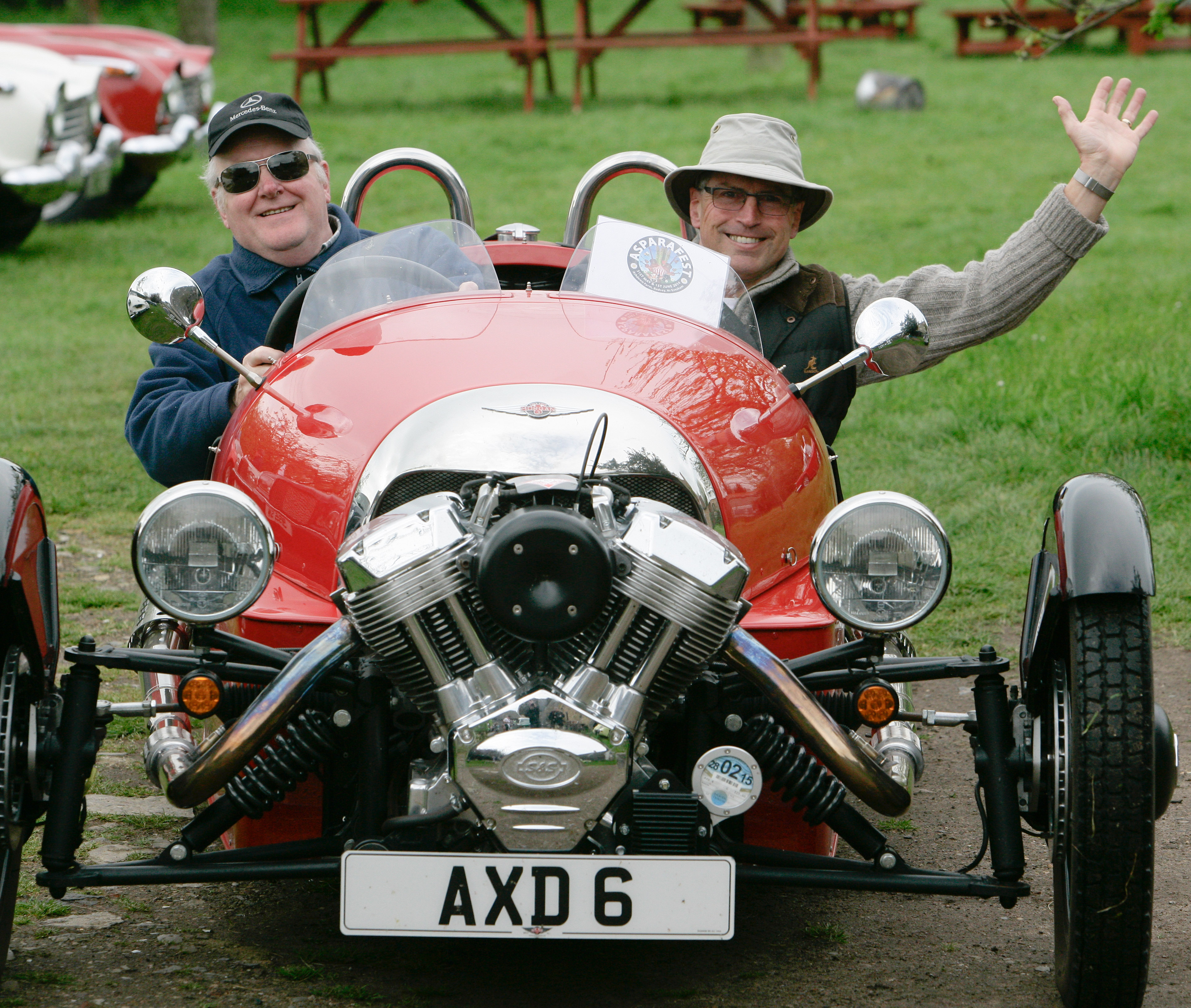 Exploring the Gras Roots of the Vale on the Aspara Treasure Hunt
The first ever Aspara Treasure Hunt was hailed a great success by everyone that took part. Organised as part of the launch of the Asparagus Festival in the Vale of Evesham and also celebrating St Georges Day , many varieties of classic and vintage cars took part including Rolls Royce, Bently, Morgan, TR2 and TR7's.
The eventual winner of the Treasure Hunt was a Morgan 3 Wheeler driven by owner John Carver and his passenger Robin Walker, who have both agreed that their prize of the "100" round of Vale Gras was "delicious", and they will back next year to attempt to win it again.
The British Asparagus Festival in the Vale of Evesham continues through until 21st June and there are numerous asparagus related events planned over the next few weeks.
Gus the Asparagus Man will be attending events throughout the area so that "'Gus Spotters" can get their Aspara Passport stamped in the hope they will win the  £100 prize money at the end of the Festival.