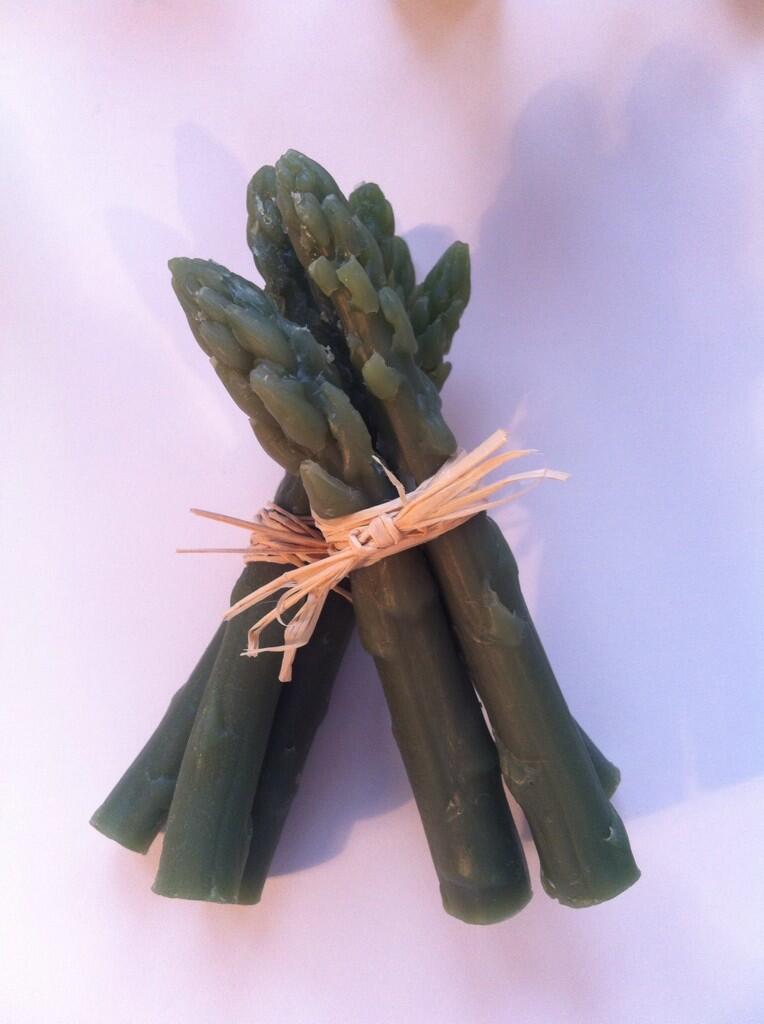 Bride Goes Green With Asparagus Wedding
Asparagus bouquets, asparagus button holes, accessories and even special aspara-loos for those over-indulging in the asparagus appetisers (given the vegetable's well known after effect), are just some of the details a bride is planning for her vegetable-themed wedding taking place at Laughern Hill Estate in Worcestershire.
Anne-Marie Darroch, a Worcestershire marketing manager, hopes her big day on Saturday 19th April will be as much about celebrating local horticulture as it will tying the knot. She has a lifetime association with the vegetable – not only was she born on St George's Day which marks the official start of the asparagus season, she used to work for Wychavon District Council who help to organise the British Asparagus Festival.
Gus the Asparagus Man will also be putting in an appearance to cheer on the bride and, rather than 'something blue', the bride will be wearing something green although she's keeping this a secret until the day itself.
World-renowned asparamancer, Jemima Packington will also be on hand to read the asparagus for guests. Let's hope her long-term predictions for the happy couple don't make them see green.