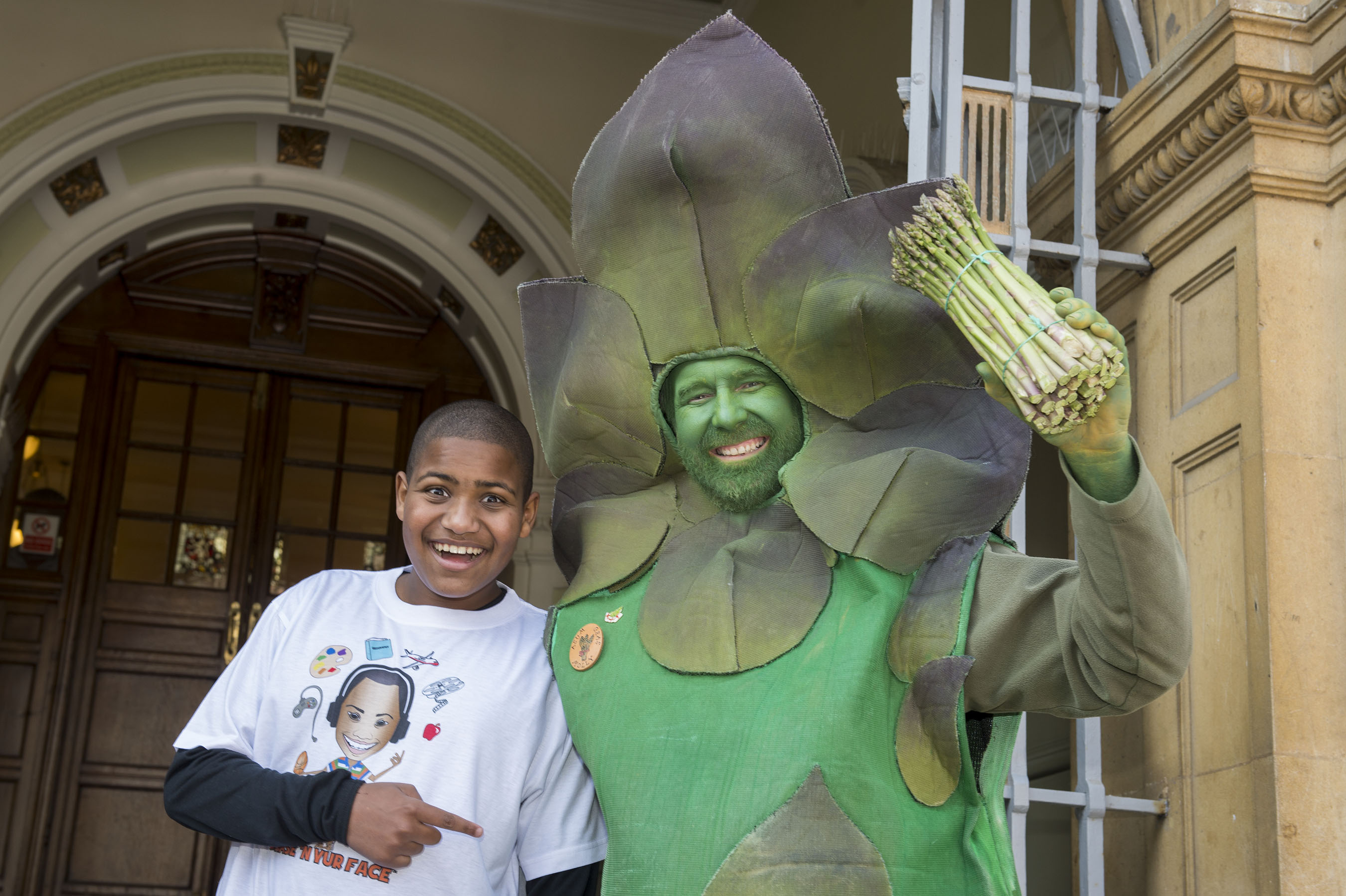 AsparaMadness returns for another year
Morris dancing, traditional folk music, classic cars and famous names were on the menu for part of the official launch for this year's British Asparagus Festival.
Visitors from the Vale and further afield flocked to The Fleece Inn in Bretforton on Thursday 23 April as the festival began in style with Evesham's famous vegetable taking centre stage on St George's Day.
The official start of the UK's eight-week asparagus season launched with the 'Great British Asparagus Run'. Begining at the National Trust's only pub – the Vale of Evesham's 600-year-old Fleece Inn – saw a fleet of classic cars take to the road for a trip to Leicester.
Also this year is the 750th anniversary of the Battle of Evesham at which Simon de Montfort (the 6th Earl of Leicester) was killed whilst trying to defend democracy. In his honour, this year's Asparagus Run took to Leicester where the asparamadness celebrated his earldom. The international appeal of the popular day even saw 13-year-old American chef, Chase Bailey, jet across from California to cook asparagus delicacies for local school children.
The morning's festivities also included appearances by St George, Gus The Asparagus Man, Eve the Asparafairy, world- renowned asparamancer, Jemima Packington, and, for the first time, Simon de Montfort.
Morris dancers, including the all-female 'Asum Gras', singing local school children and a brass band playing stirring British tunes together with The Archer's Eddie Grundy reading odes to the vegetable also competed a morning of fun.
Visitors to the county can hop on an Asparabus for a tour of the local growers to learn more about the venerated vegetable, as well as enjoy cookery demonstrations and tastings on 13th and 20th May – contact Dudleys Coaches 01386 792206.